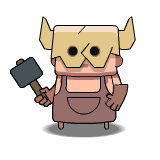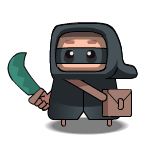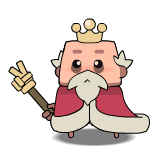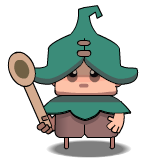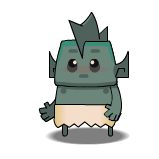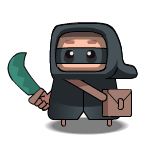 Reveal

all

talents with mobile games
Identify, train and certify soft skills, with complete objectivity.
Mobile gaming and cognitive sciences to enhance soft skills
Accessible everywhere, at all times. Available on iOS, Android and on the web.
Kirae, it is mobile games especially designed to identify and train soft skills.
Games to identify and train soft skills and Open Badges badges to objectively promote these skills. A learning tool for schools, trainers and HR services.
Discover the soft skills already availables
Adaptability
Adaptability is what allows us to deal with setbacks, a change of objective or work environment without losing efficiency.
Description of the related cognitive function: flexibility
Cognitive flexibility is the ability of our brain to adapt our behavior and our thinking to new, changing or unexpected situations.
Situations that call on your adaptability
You were supposed to present your latest project face-to-face, in front of your department colleagues, but you were told the day before that it will finally be done in video.
You were supposed to carry out an assignment for a company, you prepared, did some research, studied your route… but you learnt at the last minute that you are finally being sent elsewhere.
Focus
Concentration is what allows us to stay focused, keep to a task, without reacting to irrelevant stimuli.
Description of the related cognitive function: inhibition
Inhibition is the ability to control impulsive or automatic reactions and generate responses based on attention and reasoning.
Situations that call on your concentration
You work in open space, a client calls you, your colleague is also on the phone, you mobilize your concentration to ignore his conversation and focus on yours.
You are in the store, you can concentrate on your task without being distracted by the conversations around
Memorization
Memorization is the skill that allows you to memorize the necessary elements to carry out a task, as long you need it to carry it out.
Description of the related cognitive function: short-term memory
Short-term memory is the ability to retain a small amount of information for a short period of time.
Situations that call on your memorization
Between the meeting room and your office, a colleague offers you three slots for your next meeting. You must keep them in mind while you go and check your agenda.
You must comply with a specific cleaning protocol, how often do you need to refer to it?
Multitasking
Multitasking is what allows you to alternate various tasks without losing efficiency.
Description of the related cognitive function: divided attention
Divided attention is the ability to pay attention to more than one stimulus or activity at the same time.
The situations that call on your multitasking
You are writing an email, your phone rings: multitasking allows you to answer your interlocutor while keeping in mind the elements of your email, then return to your writing without loss of concentration
You are carrying out the inventory in a department, a customer calls out to you: you respond to his request, then return to your inventory. Multitasking allows you to not lose count of the products meanwhile.
Planning
Planning is the skill that allows you to anticipate and prepare the steps necessary to achieve your goal.
Description of the associated cognitive function: planning
Planning is the ability to mentally organize the best way to achieve a future goal, in the short, medium or long term.
Situations that call on your planning
As soon as the objective you are given requires the combination and prioritization of several tasks, you mobilize your planning skills to establish a logical sequence of actions that will lead you wisely to your objective: define the tasks of an Agile sprint, organize your day according to your appointments and your deadlines, prepare your delivery route or optimize the storage of different products according to their location in the store.
Kirae is developing its unique soft skills analysis and training solution with the joint expertise of two research labs from University of Angers, the LARIS (Laboratoire Angevin de Recherche en Ingénierie des Systèmes) and the LPPL (Laboratoire de Psychologie des Pays de la Loire).
Objectivity
Get a reliable and objective assessment of 5 soft skills in just three weeks, playing a few minutes a day.
Flexibility
Learn while playing! Develop the cognitive skills specific to each soft skill thanks to specially designed mini-games accessible on mobile or on the web.
Simplicity
Promote soft skills with our Open Badges. Like the TOEIC for your level of English, Kirae allows to certify soft skills to a manager, HR or recruiter.